This page is the brochure for your selected program. You can view the provided information for this program on this page and click on the available buttons for additional options.
LSU in London and Edinburgh
Edinburgh, United Kingdom;
London, United Kingdom
(Outgoing Program)
Featured
Term

Year

App Deadline

Decision Date

Start Date

End Date

Summer

2018

03/23/2018 **

Rolling Admission

TBA

TBA


** Indicates rolling admission application process. Applicants will be immediately notified of acceptance into this program and be able to complete post-decision materials prior to the term's application deadline.
LSU in London and Edinburgh 2017 |

The 2017 LSU in London and Edinburgh program has been designed to expose students to the rich history, politics, literature, music, and culture of London and Edinburgh.

We will attend plays, take walking tours with historical, political, and literary significance, and tour sites like Stonehenge, Westminster Abbey, and the Scottish National Museum.

The music courses treat the UK's diverse musical culture and traditions from the classical period to the present. The English courses explore "The London Stage" from Shakespeare to the West End musical. In the Biology courses, students will be introduced to some of the most important scientific discoveries in history.


On this trip, you can expect to visit:
Westminster Abbey
Stonehenge
Royal Albert Hall
Shakespeare's Globe Theatre
Big Ben
West End Theatre
The British Museum
The Roman Baths
The Scottish Parliament
Victoria & Albert Museum
National Museum of Scotland
Arthur's Seat

You've heard a lot about London and Edinburgh. This is your chance to spend the summer living there!
Dates & Costs
Start Date
End Date
Program Fee
LSU Tuition & Fees
(Undergraduate, 6 hours)
LSU Tuition & Fees
(Graduate, 6 hours)
July 1
Aug 1
$3,895
instate: $2,305
out of state: $6,606
instate: $2,748
out of state: $7,075
Program Fee Includes
Housing
Breakfast daily and some group meals
All guided tours and fieldtrips
Cultural events, such as theatre, concerts, and museums
All coaching costs within the UK, plus a one month pass for the London Underground ("The Tube")
Trips to the Lake District, Bath, Oxford, and Stonehenge
Health insurance
In the event of an unfavorable exchange rate, some activities may be canceled or changed.

Housing in London will be at Pembridge Gardens, in the Notting Hill area of London. The closest stop on the London Underground ("The Tube") is Notting Hill Gate station. Students will be within easy walking distance of the tube station, restaurants, banks, and markets. The dormitory is easily accessible via train from Gatwick airport. Pembridge Gardens will provide linens and towels.

Housing in the Lake District will be at Ambleside YHA Hostel. Please be aware that this is a three-story building without an elevator, so you will want to pack lightly!

Housing in Edinburgh will be at Pollock Halls of Residence,one of the halls of residence (dorms) for the University of Edinburgh. Students will share rooms (only with participants from the program), and each room has its own bathroom. Linens are provided.

Meals: All breakfasts are included in the program fee. In addition, some lunches and dinners will be included (schedule to be determined). In London, the breakfast will be provided by stocking the kitchens in the dormitory with groceries (the faculty will do so). You will want to bring a plastic bowl, mug, and spoon with you, as Pembridge does not have a supply of these items. In Edinburgh, hot breakfasts will be provided in the dorms.

Suggested Packing Items:
Textbooks and class supplies (pack these in your carry on, in case your luggage is lost or delayed!)
Allergy medication (some over the counter allergy medicines in the US are prescription only in the UK)
Clothing you can layer to accommodate changing weather
Washcloth
Plastic bowl, mug, and spoon
Light rain jacket with hood
A piece of LSU clothing (for the group photo)
Ethernet cord
Plug adapters and voltage converters
Prescription medications you take - enough to last a month
At least one nice outfit
Good walking shoes
Program Fee Does NOT Include
Airfare to London or from Edinburgh
Spending money
Tuition and Fees: All students must pay tuition and fees for all courses you take through LSU. The tuition you pay is based on whether or not you are a resident of Louisiana. If you are an out of state student, you will pay out of state tuition and fees for all courses taken through LSU, including courses on summer study abroad programs.

Airfare: Each student arranges his/her own roundtrip airfare. Please do not purchase a ticket until you are told to do so by your Program Director, Dr. Rovee. Once you are told to purchase your ticket, please be aware that you will enter and leave the UK from different cities.
Departing the US: You will depart the US on June 30 and land in London on July 1 (all trans-Atlantic flights from the US to Europe are overnight). You can fly into either London Gatwick (LGW) or London Heathrow (LHR). You will be given directions on how to get to Pembridge Gardens from both airports.

Returning to the US: You will return to the US from Edinburgh (EDI). Be careful not to book an evening flight that requires an overnight in London because we will not have housing in London then. (Yet, these flights often show up at the top of the list and are cheaper--so beware of this.)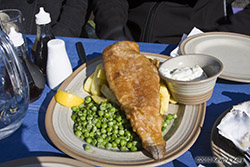 Spending money: Although some meals are provided, you should plan for additional expenditures, such as meals not covered by the program, snacks, or refreshments. You should budget £25/day (approximately $37 USD) for food not covered by the program fee. In addition, you will also want spending money for free weekends, souvenirs, and nights out with friends. Students on the program will have access to communal kitchens, so that those who wish to purchase groceries and cook in the dorm may do so, rather than eating in a restaurant for every meal.
Courses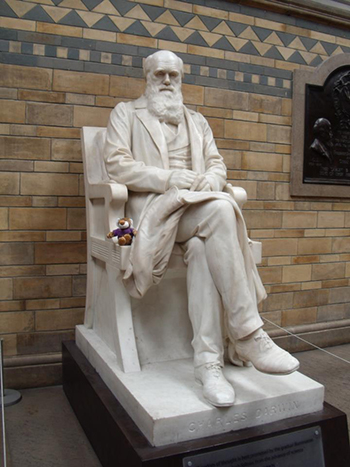 BIOL 4800/BE 3989/HNRS 3035 - Darwin, DNA, and Dolly the Sheep
The Biology course will focus on landmark biological sciences advances that occurred in the UK and combine study of the original research literature with study of the historical events, the scientists themselves, and popular culture depictions of the science. Pre-requisites for BIOL 4800 are at least 16 hours of BIOL courses for BIOL majors. Students with other majors should contact
Prof. LiCata
about pre-requisites.
Please note
: these are the same courses, so students may only register for one or the other. BIOL 4800 requires 16 hours of BIOL credit and is an approved Biology elective. BE 3989 is an approved BE technical elective and requires 12 total hours of BIOL + BE combined credits in any combination. HNRS 3035 requires 12 hours of credit in any science discipline
AGRI 1005/HNRS 1035 (Science in Society)
- this course focuses on the same topics as the upper division course on Darwin, DNA, and Dolly the Sheep but is designed for non-BIOL majors and for students with
no science pre-requisites. Topics will include the discovery of penicillin, the discovery of the structure of DNA, the first successful "test tube baby", and the cloning of Dolly the sheep - all of which took place in the UK. This course gives Ged Ed credit in Life Sciences.
ENGL 2029/4028/THTR 2028
-
The London Stage and Beyond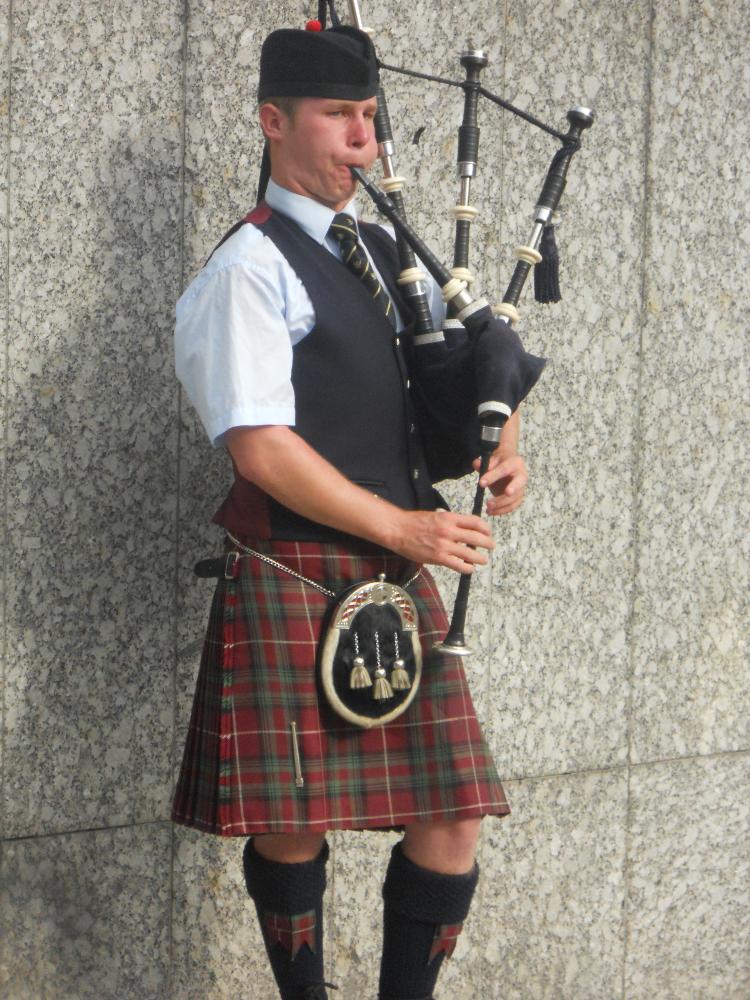 We'll start with Shakespeare. We will visit the Globe Theatre in London and see the great tragedy
Othello
and
The Merchant of Venice
, a brilliant comedy that raises fascinating questions about race, religion, and feminism. There will be some shows we will watch together as a class and others you will be required to see on your own.
MUS 1751
-
Music Appreciation
The music course will make use of the London and Edinburgh metropolitan regions as a textbook without covers and a museum without walls in the study of how music performance has reflected - and, in some cases, caused - the changes in social order and in the social value of certain types of music. Recurring questions to be explored: Music for whom? Music by whom?
Please note:
Every student should sign up for two courses (six credit hours). However, the following courses
cannot
be taken together:
AGRI 1005 and HNRS 1035
BE 3989, BIOL 4800, and HNRS 3035
ENGL 2029 and ENGL 4028 and THTR 2028
| Course | Description |
| --- | --- |
| AGRI 1005 or HNRS 1035 | Science in Society |
| BE 3989, BIOL 4800, or HNRS 3035 | Darwin, DNA, and Dolly the Sheep |
| ENGL 2029 or 4028 or THTR 2028 | The London Stage and Beyond |
| MUS 1751* | Music Appreciation |
Itinerary
April 20
4:30pm Students' Orientation (201C Allen Hall)
May 3
Summer fee bills available via myLSU

May 13
12:00pm Parents' Orientation (143 Coates Hall)
General Parent Orientation 2017.pdf
May 18
Summer fee bills due
July 1
Depart the US

July 2
Arrive in London; check in to Pembridge Gardens; onsite orientation

July 3
Classes; self-guided city tour

July 4
Classes; Westminster Abbey; evening theatre performance

July 5
Classes; Alexander Fleming Museum (BIOL class)

July 6
Classes; Shakespeare's Globe Theatre; performance of Twelfth Night

July 7
Classes; King's College Museum (BIOL class)

July 8
Theatre performance

July 9
Tea and opera at Royal Albert Hall

July 10
Classes; The Tempest
July 11
Classes; concert at Wigmore Hall (MUS class)
July 12
Classes; Hunterian Museum (BIOL class); An American in Paris
July 13
Stonehenge and Bath
July 14
Classes; London Hospital Museum (BIOL class); A Tale of Two Cities in Regent's Park
July 15
Free day
July 16
Free day
July 17
Classes; noontime concert at St Peter's (MUS class); Natural History Museum
July 18
Classes; Handel/Hendrix House with private recital
July 19
Classes; Pink Floyd Exhibit at V&A Museum (MUS class); Common at National Theatre
July 20
Classes; bus to the Lake District; check in to Ambleside YHA Hostel; group dinner
July 21
Classes; Dove Cottage visit
July 22
Classes
July 23
Steam Yacht Gondola & Brantwood Estate; bus to Edinburgh; check in to University of Edinburgh
July 24
Classes; Museum of Musical Instruments (MUS class); private performance by Ciaran McGee
July 25
Private walking tour of Edinburgh; classes
July 26
Classes; tour of Scottish Parliament
July 27
Classes; Surgeon's Museum (BIOL class); National Museum of Scotland
July 28
Classes; Roslin Institute (BIOL class)
July 29
Classes; Scottish National Portrait Gallery
July 30
Final exams; group walk to Arthur's Seat with picnic lunch
July 31
Farewell dinner
Aug 1
Depart Edinburgh; fly home, or continue to explore Europe on your own

Aug 2
Grades availabe via myLSU

Please note: Itinerary is tentative and subject to change
Eligibility & Withdrawal

In order to be eligible for the program, you must:
Have a cumulative GPA of 2.5 (undergraduate) or 3.0 (graduate students).
Be at least 18 years old by the first day of the program
Not be on disciplinary or scholastic probation
Have the prerequisites for the courses you take
NOTE: This program is open to students from all disciplines. Qualified applications from other institutions are also welcome.
Application Deadline
March 31, 2017
Although the application deadline is March 31, you are advised to register early in order to secure a spot in the program. The program will fill on a first come, first served basis from those who meet the eligibility requirements.

Deposit: A $500 deposit will be placed on your LSU billing statement at the time that you apply to the program. Students at other universities must send in a check or money order (made payable to "Louisiana State University") for the $500 deposit along with their applications.
The $500 deposit is nonrefundable after February 3, 2017.
Payment Deadlines: the $500 deposit is put on your billing statement and is due at the time that the charge appears. The rest of the program fee (minus the $500 deposit) and the tuition/fees for the courses will appear on your summer fee bill. Those fee bills are available via myLSU on May 3 and are due on May 18.

If you withdraw from the program: After February 3, you will be responsible for making payments on your study abroad program, even if you do not go on the program. The amount that you will owe is based on the date on which you withdraw. The schedule of payments for withdrawals is:
| Date | Withdrawal Costs |
| --- | --- |
| Withdrawal after February 3, 2017 | $500 deposit is non-refundable |
| Withdrawal after March 3, 2017 | $500 deposit and $500 payment will be paid |
| Withdrawal after March 31, 2017 | $500 deposit and $1,000 payment will be paid |
| Withdrawal after April 21, 2017 | $500 deposit and entire program fee will be paid |
Parents:
Have questions about the study abroad process? Want to ask questions? We have a Facebook group just for parents of students going on our summer programs! Join us
here
.